Epi-N is  a software company committed to improving the lives of Epinephrine holders by advancing the handling of Epinephrine and empowering its users.​​​​​​​
There is currently no tailored solution for individuals with allergies, or guardians of these individuals, to obtain the resources necessary to save a life during an allergic reaction.
Over
3.6 million
Americans have life threatening allergies, yet on average only
20%
carry a working Epinephrine pen. 
Millions do not have the means required to save their own life in the event of an allergic reaction.
In an emergency, Epi-N provides the user an easy to use channel that provides instant access to all necessary life saving resources. This is done on the homepage of the app by pressing a large orange button for five seconds. This button is named the Beacon.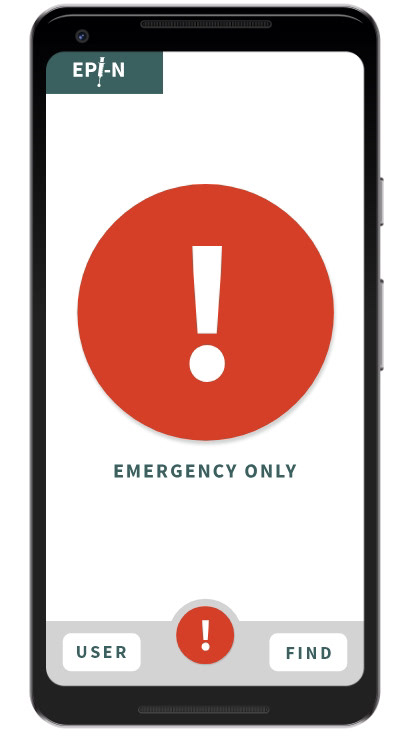 When the Beacon is pressed on the homepage of the app, a message will be sent to 911 dispatchers and listed emergency contacts, at the same time sending an alert to the user's pen if they have opted-in to our Bluetooth capabilities. This enables a user to receive emergency resources faster and reduces 911 response time.